No more manual account reconciliations for your finance team!
Make month-end-closing a breeze with Peakflo™ automated account reconciliation.
What finance teams have achieved with Peakflo
200
hours saved per month by the finance team
15
days reduction in invoice collection time
+700K
Automated reminders sent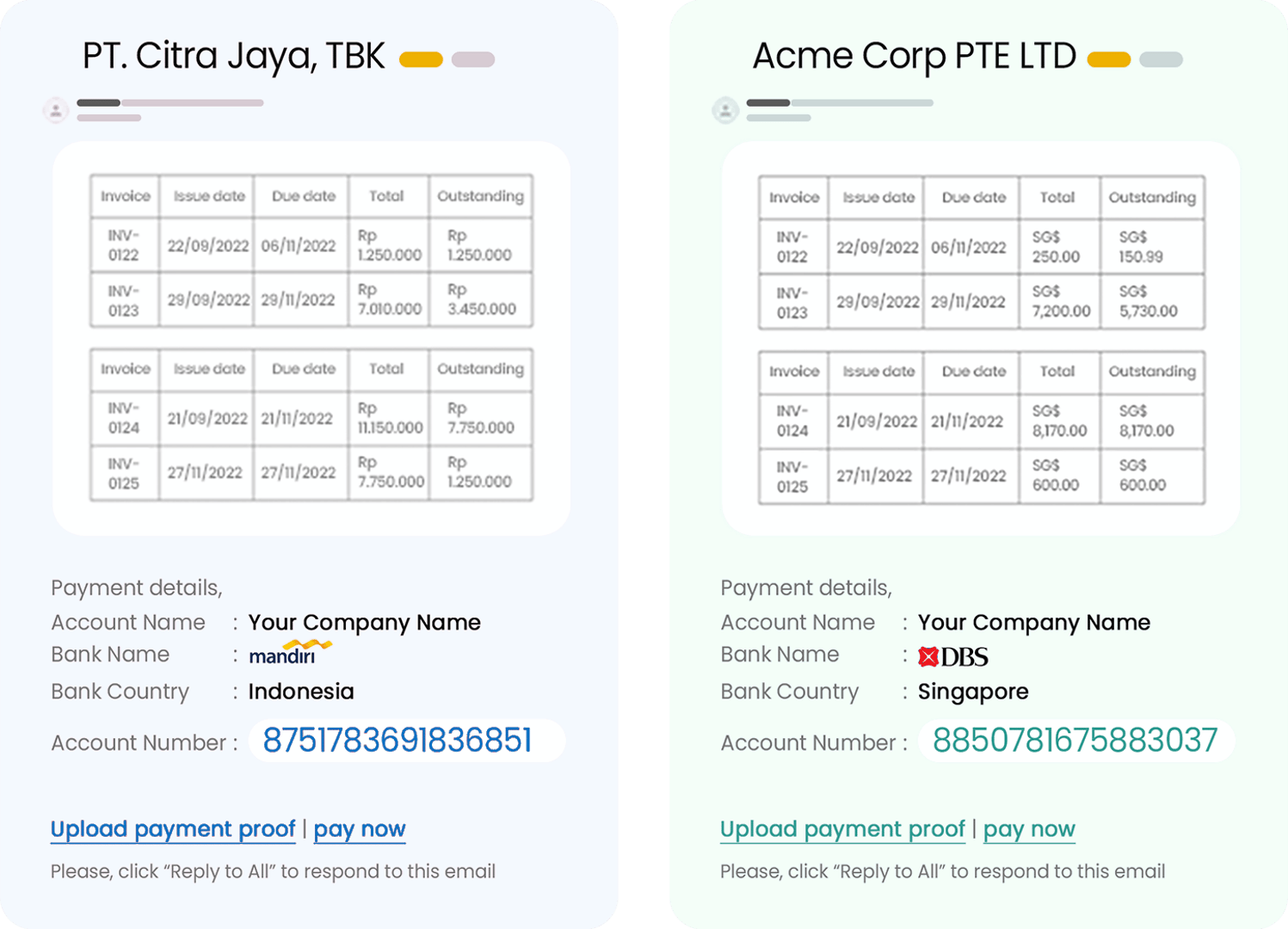 Easily identify which customer is making a payment!
Unburden your customers to add your company's payment details for every payment. With Peakflo, each of your customers will have their dedicated and unique virtual accounts for easier payments and automatic reconciliation.
Virtual accounts
Create unique static and dynamic virtual accounts for your customers with and without expiration (Indonesia & Singapore only).
Fast & secure
Your customers can make payments securely to your company without any hassle.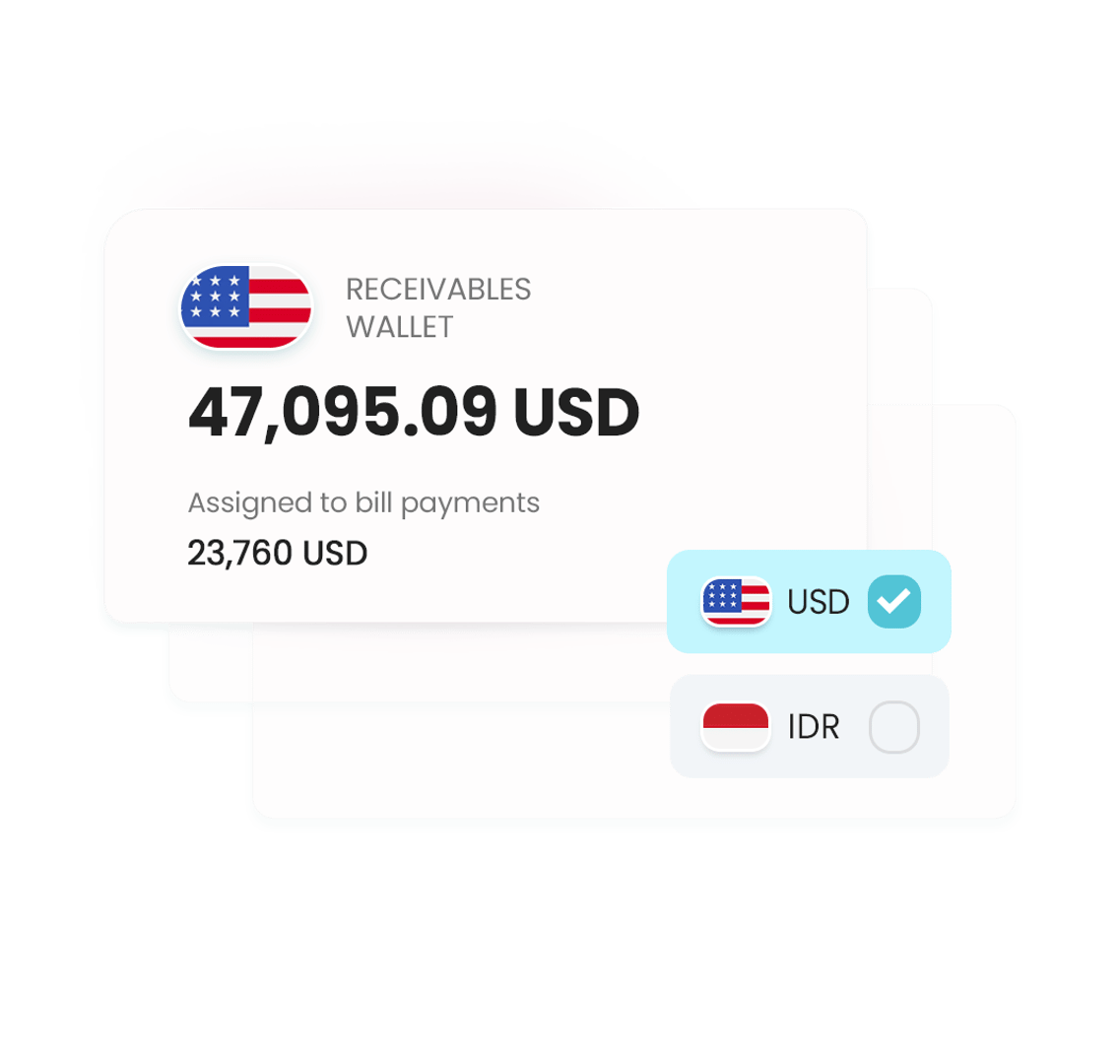 Track your revenue collection in real-time!
Access a secure wallet for all your receivables and track all the transactions in real-time.
Payments page subsection
Access Peakflo's payments page and check the status of paid invoices in real-time.
Daily auto-disbursements of collections
Automatically receive the collected payments in to your local bank account daily.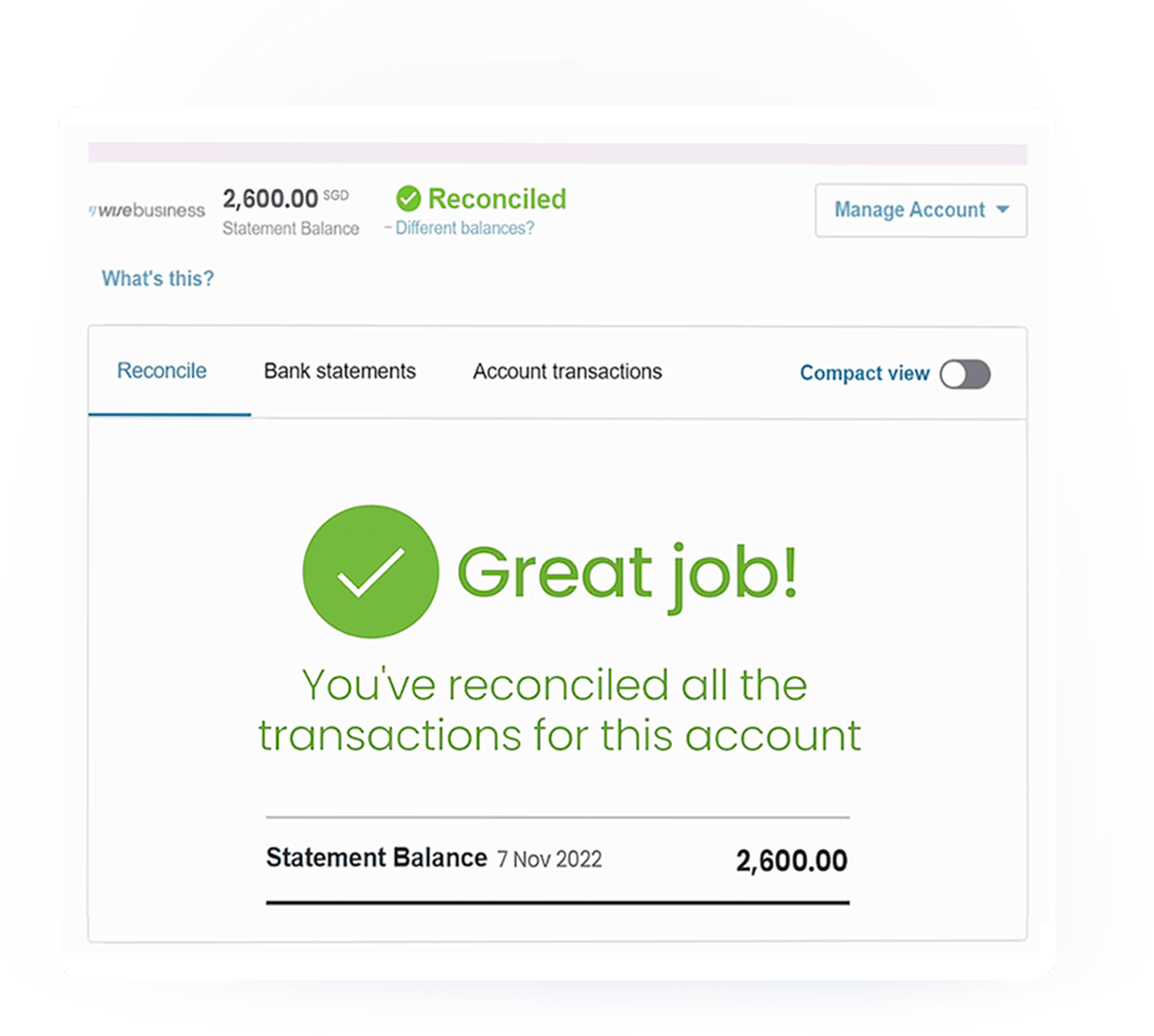 Make account reconciliation a breeze!
Your finance team does not need to spend weeks on month-end closing. Peakflo will automate reconciliations for you and sync the data to your accounting software
One-click integration
Integrate your accounting software with Peakflo without disturbing your current finance process.
Become error-free
Say goodbye to bank statements and transactions mismatch and errors.
Turbocharge your accounting software with Peakflo or import your data seamlessly.
Integrate and leverage the power of automation without affecting the way you work.
Get Started!
Discover Peakflo
FAQ
How to connect my accounting software to Peakflo?

How does the automated reconciliation work?

What are static and dynamic virtual accounts?

In which countries Peakflo static and dynamic accounts are available?

How can I create static and dynamic virtual accounts?

How does Peakflo's accounts receivable wallet work?